Regular price
Sale price
$9.95 USD
Unit price
per
Sale
Sold out
Five Unused USS Constitution Forever (55c) stamp / Tall Sailing Ships | Old Ironsides | War of 1812 | US Navy ship | Boston Harbor | Gunship

Face Value: Forever (current 1st class rate)
Scott No.: 4703

The War of 1812 had just begun when the USS Constitution won a victory against a warship of the seemingly invincible Royal Navy.

The British sent the HMS Guerriere with a squadron of ships in the summer of 1812 to blockade U.S. shores. The U.S. Navy's 44-gun frigate, the Constitution, encountered the ships in July. The American vessel was able to escape, despite being outnumbered.

On August 19, U.S. Captain Isaac Hull spotted the Guerriere returning to port for repairs. As the ships exchanged cannon fire, a sailor noticed the cannonballs bounced off the thick oak hull of the Constitution. He proclaimed, "Huzzah! Her sides are made of iron!" After that, the ship was known as "Old Ironsides."

Use these beautiful Unused postage stamps for mailing Wedding Invitations, Save the Date, Bridal Showers and Birthday Cards. They are valid to use as postage at the current 60c First Class rate for a one ounce envelope.

Also good to use for scrapbooking or displaying in a small picture frame. It's a miniature work of art.

If you would like me to put a custom order together that includes this stamp please convo me with your questions or request a custom order. I have a large inventory of Vintage US Postage stamp for you to buy from.
Shipping & Returns

Economy: No tracking. USPS 1st Class Letter Rate. Shipped in a #10 envelope with Vintage Postage.

Want Tracking? Upgrade to USPS Ground Advantage, Priority Mail, or Express Mail at Checkout.

Need a Return? View our Return Policy.
Share
View full details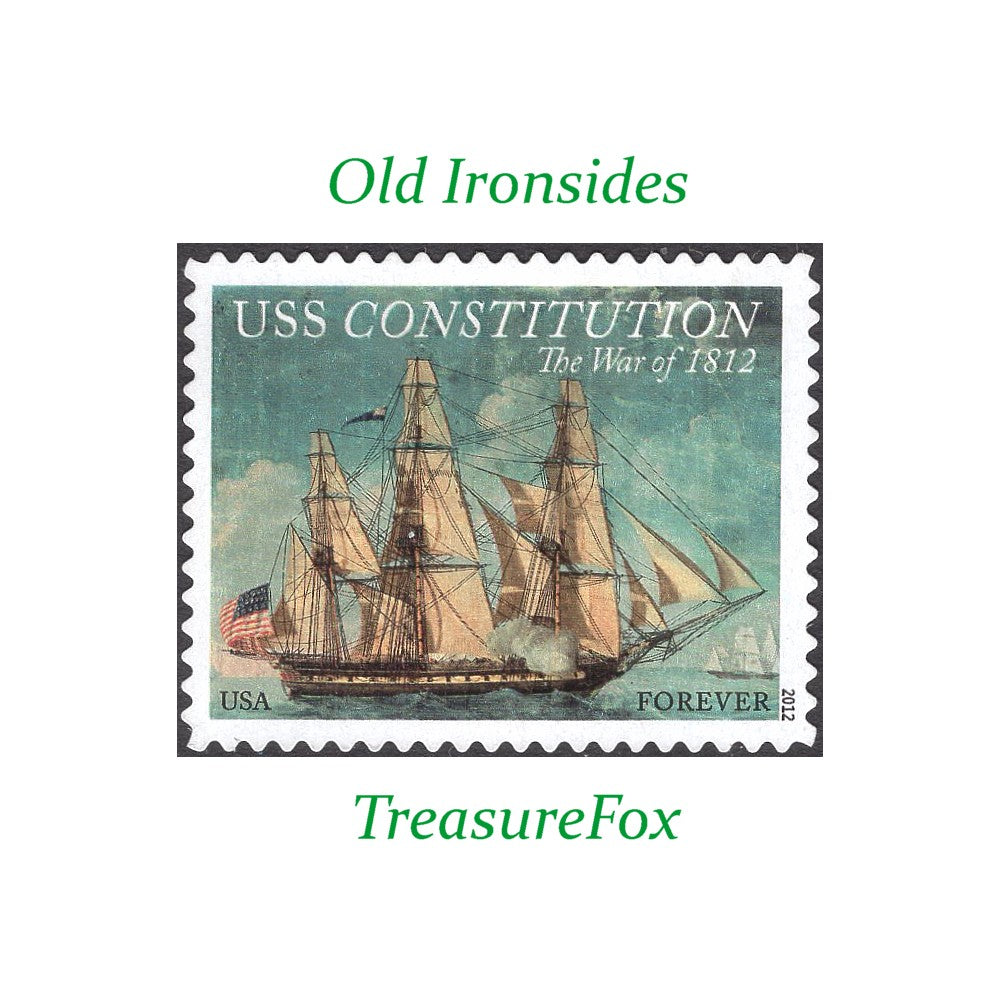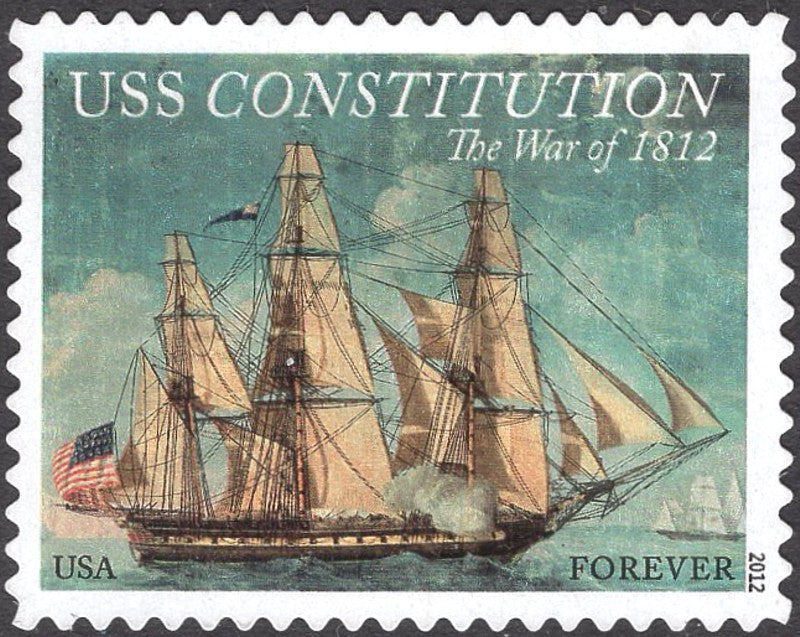 Free Economy Shipping on $40+

Economy Shipping might be slower and without tracking, but your order will be shipped with Vintage Postage for you to collect and enjoy.

Upgrade for Tracking

You can upgrade to USPS 1st Class Package, Priority Mail, or Express Mail to get your order faster with tracking. Prices are discounted rates from the USPS store with no added handling.