Regular price
Sale price
$15.75 USD
Unit price
per
Sale
Sold out
Sheet of Fifteen 37c Cloudscape Stamps | 15 Different Designs
Issued: October 4, 2004
Scott Catalog #3878

Sheet of 15 Mint, unused postage stamps with original gum as issued by the Post Office. These stamps are genuine and valid to use as postage for current mailing. Be sure to use enough total postage to meet the current postal rate for the item you are mailing.
Great for special mailings like weddings, birthdays, valentines, and events. Also good to use for scrapbooking or displaying in a small picture frame. It's a miniature work of art.
About this stamp:
In 1803, Luke Howard (1772-1864), a British amateur meteorologist, categorized clouds using Latin names. Modern cloud classification is based on his system.
The Latin cloud names describe their appearance. Layer-like clouds are called stratus clouds. Cumulus clouds are piled-up masses of white clouds. Cirrus clouds are curly white clouds. Stratus and stratocumulus are low-level clouds. Mid-altitude clouds (alto-) are generally found between 6,000 and 20,000 feet. High altitude clouds (cirro-) are generally found above 20,000 feet. Cumulus and cumulonimbus clouds may reach heights as great as 60,000 feet from their base. Beware when the top of such a cloud flattens out to the shape of an anvil. Then, it's a thunderhead!
Once, people depended entirely on folklore to predict weather. Today, forecasters may use modern scientific instruments, but they still have to look to the clouds.
Dimensions

1-1/4 inches by 1-1/4 inches
How To Apply

Self-Sticking: Peel and Stick.
Shipping & Returns

Economy: No tracking. USPS 1st Class Letter Rate. Shipped in a #10 envelope with Vintage Postage.

Want Tracking? Upgrade to USPS Ground Advantage, Priority Mail, or Express Mail at Checkout.

Need a Return? View our Return Policy.
Share
View full details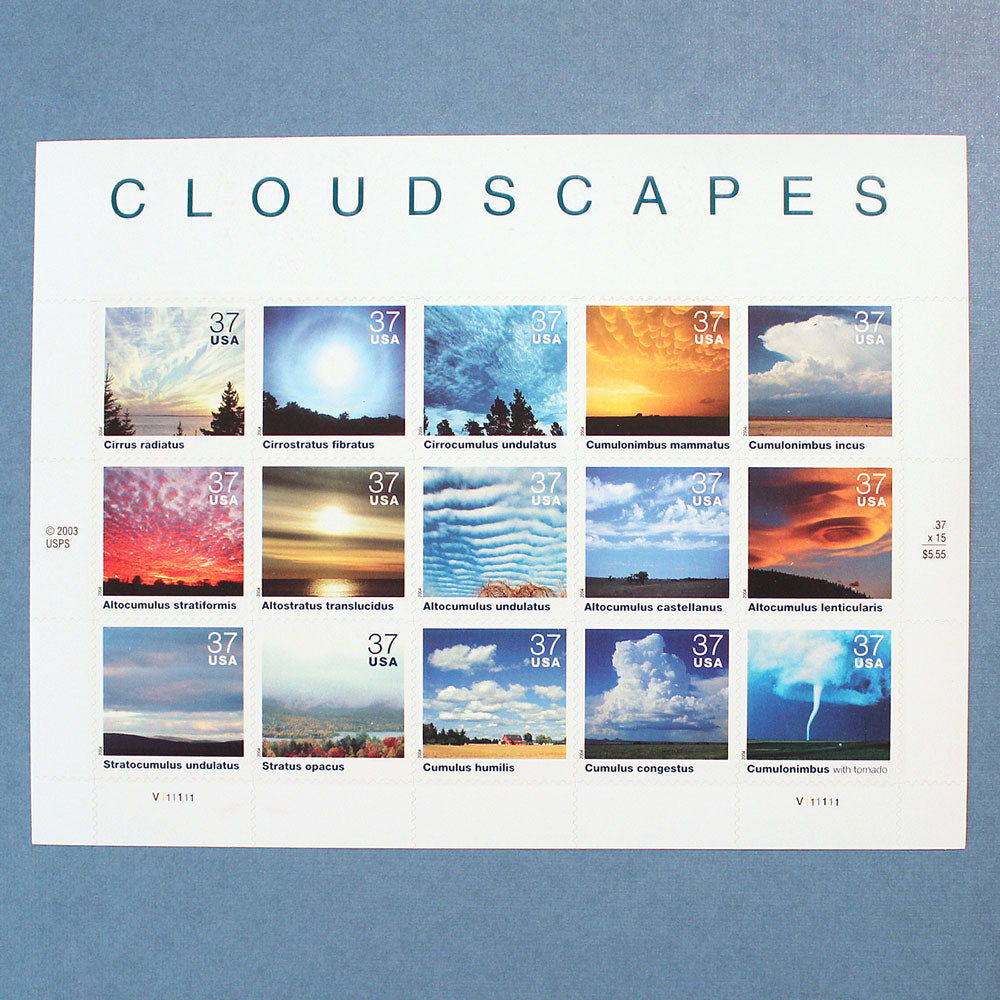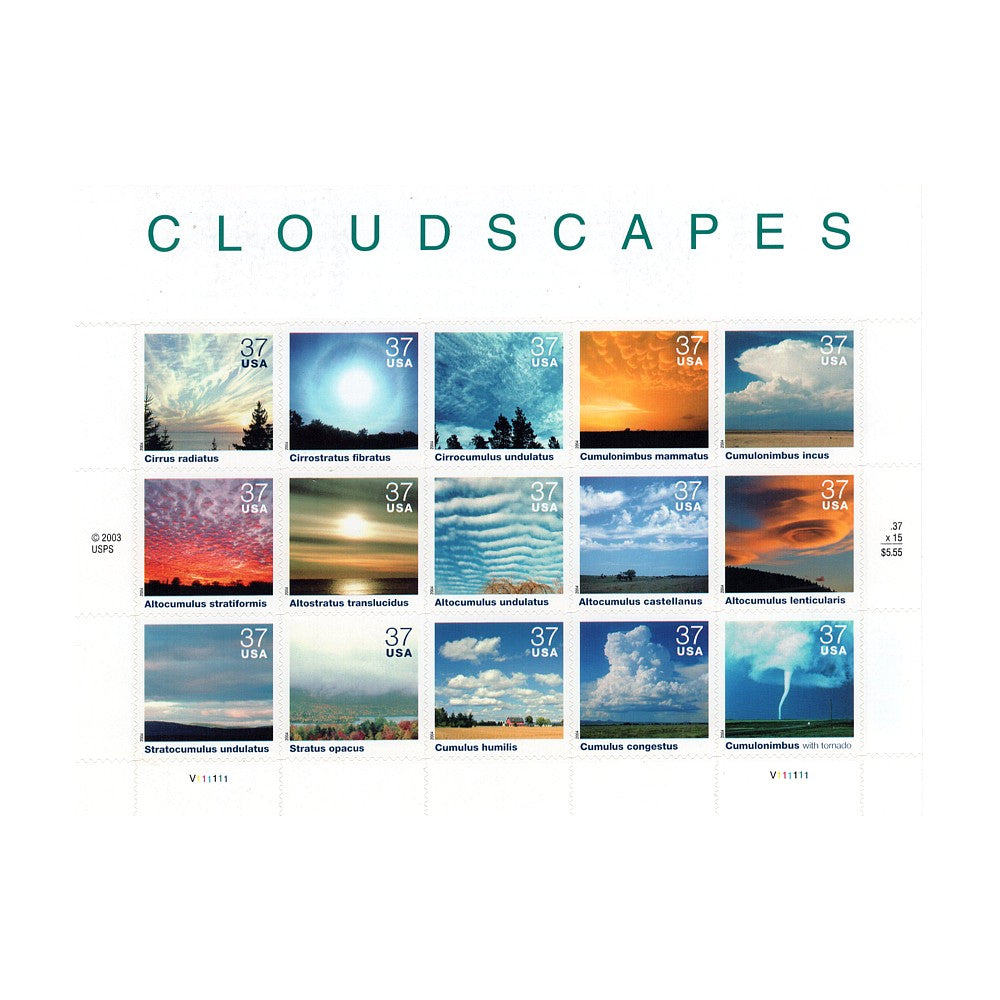 Free Economy Shipping on $40+

Economy Shipping might be slower and without tracking, but your order will be shipped with Vintage Postage for you to collect and enjoy.

Upgrade for Tracking

You can upgrade to USPS 1st Class Package, Priority Mail, or Express Mail to get your order faster with tracking. Prices are discounted rates from the USPS store with no added handling.